Meeting on the implementation of the European Charter for Researchers and the Code of Conduct for the Recruitment of Researchers held at the University of Banja Luka
University of Banja Luka
General
The meeting on the implementation of the European Charter for Researchers and the Code of Conduct for the recruitment of researchers was held on  November 14, 2013 at 12 am at the Rectorate of the University of Banja Luka.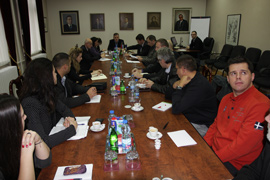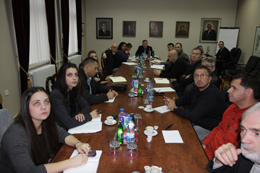 The meeting was organized by the Vice-Rector for Scientific Research and Development, Professor Milan Mataruga, gathering Vice-Deans for SRD from all organizational units of the University in relation defining the steps to be taken to implement the Charter and Code.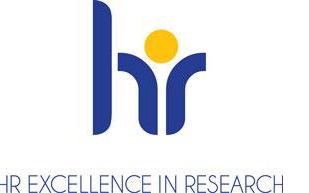 University of Banja Luka signed the Charter and Code in January 2013 as the first institution from Bosnia and Herzegovina, in an effort to apply the principles of the Charter and the Code at the University as eligible institution for getting the logo Human Resources Excellence in Research.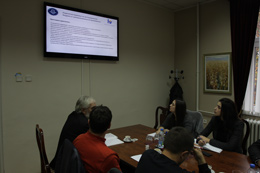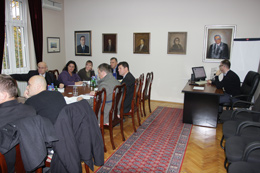 During the meeting was discussed a survey that will be conducted among the teachers and assistant of the University, and the process of preparation of the questionnaire before the survey and analysis of data after the survey. The next meeting is scheduled for November 20, 2013 at the University, beginning at 13 am.