On October 27th, 2013 in Trebinje was held a traditional event "Researchers' Night", which annually presents interesting scientific papers, as well as advances in scientific research.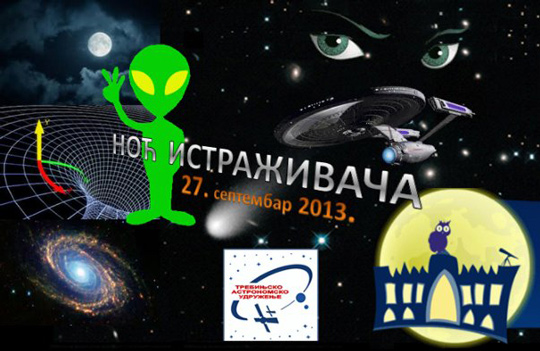 Minister of Science and Technology of Republika Srpska, Jasmin Komic, says that Republika Srpska has exceptional young people, which the Ministry has awarded with scholarships in order to help them to improve their knowledge at the foreign universities.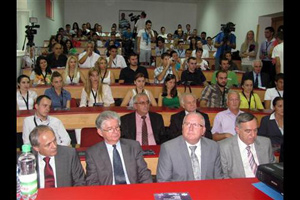 This year, young researchers announced 150 scientific papers, which are the result of scholarships from the Fund "Milan Jelic". Minister said that various activities tend to have a partnership with the developed R&D institutions and companies, and to create a favorable environment for entry into the European Research Area. Speaking about the importance of the "Researchers' Night", which was held for the second time in Trebinje, Minister Komic pointed out that it is of great importance, and he hopes to turn into a tradition.
Vice-Rector for Scientific Research and Development at the University of Banja Luka, Milan Mataruga, gave a presentation on the research at the University, stressing that the goal of the event is promotion of science, and to challenge young people in doing research.
Interesting lecture for the participants of this event was held by Antonije Pusic (Rambo Amadeus), a famous artist, who spoke on energy efficiency. Rambo tells us that science has no borders.
For the second year in a row, this event is held in Trebinje, supported by the Ministry of Science and Technology and in collaboration with the Faculty of Management and Production of Trebinje.