BULGARIAN ACADEMY OF SCIENCES and the Forest Research Institute organized an International Scientific Conference is Sofia, Bulgaria, 1-2 October 2013

Aims of the Scientific Conference were:
ı Celebration the 85th anniversary of the Forest Research Institute, BAS
ı Presentation of the latest achievements in forest science
ı Exchange scientific information.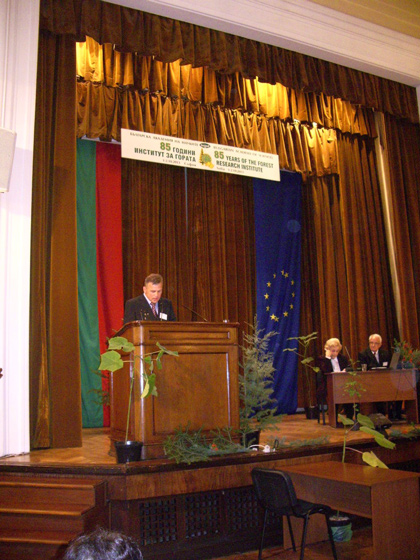 Scientific priorities:
● Biological diversity of forest ecosystems
● Afforestation, silviculture and forest ecology
● Forest assessment, modelling and management
● Biomass and carbon of forest ecosystems
● Forest genetics, nursery production and plant breeding
● Monitoring, protection and regeneration of forests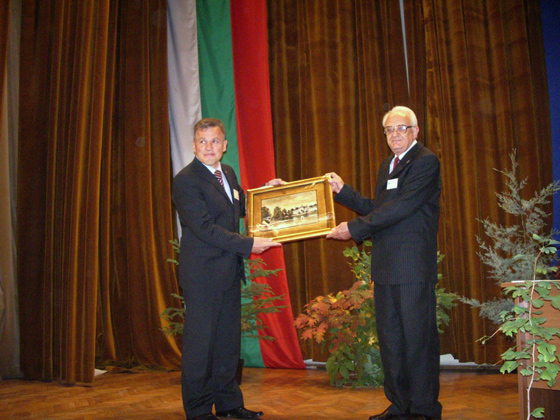 Vice-Rector for the Scientific Research and Development at the University of Banja Luka, Milan Mataruga, was a member of the Scientific Committee of the Conference. On behalf of the University of Banja Luka he congratulated 85th Anniversary of the Institute of Forestry, stressing that with its 85 years of existence the Institute became one of the institutions with the largest forestry tradition in Europe. He also added "that the Institute is on the road of prosperity, creating the significant value, developing science and research, and promoting the forestry profession".